Week 5 in Italy: Photography in Cascine Park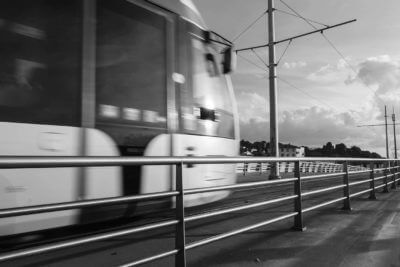 This week in Italy: I visit Cascine Park with my photography class.
We moved into the subject of landscapes in my photography class this week, which meant a trip to Cascine Park in Florence. This is a park located along the Arno River, downstream from the center of the city. This part of the river is flanked on either side by a grass embankment with dirt paths that run alongside it. We were shown some tips by our professor and then we spread out in the area to get some shots.A bridge for pedestrians and the trams crossed the river, which became the subject of some of my photos below.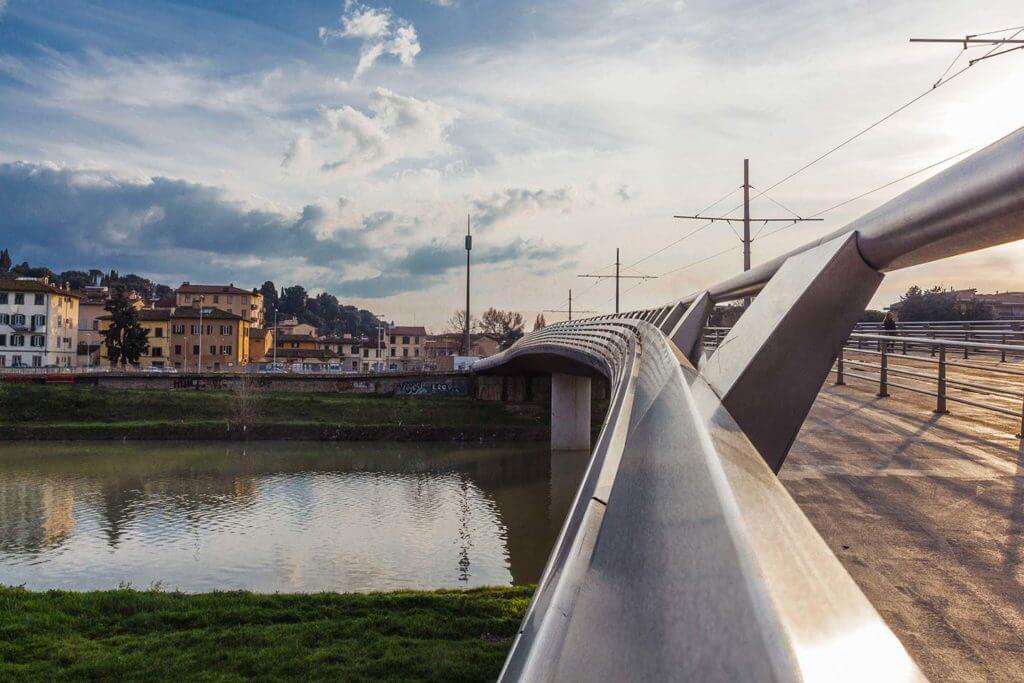 After another short lesson from our professor at this spot, we walked further downstream to another bridge, and were told to spread out and get more shots. There was a small waterfall nearby, so my friends and I walked over and got up close. In the picture below, I'm as close as I was willing to get for this shot, since the water was around half an inch were I was standing, and I was only wearing sneakers.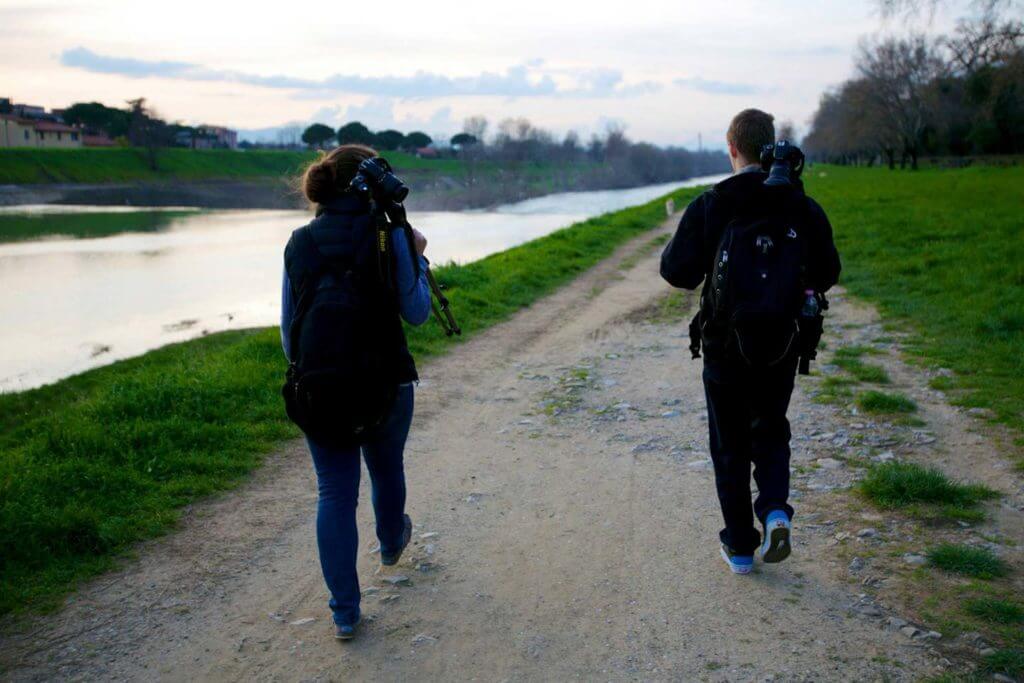 Photo: Philip Chang
See all of my photos here: http://www.flickr.com/photos/ddbrown/sets/72157640640691544/.
---
---