Week 2 in Italy: Classes, Piazzale Michelangelo & Pisa
This week in Europe: Classes started, I hike up to the Piazzale Michelangelo, and then take a day trip to Pisa on the train.
Classes
I'm taking five classes, which meet Monday – Thursday. The first on Monday is the Food of Italy. It only meets once a week, but it seems like an intense cooking class, since we are required to wear a chef jacket, apron, and hat during every class, and will be cooking in a new kitchen in the central market of Florence a few times during the semester. Italian is after that. Our teacher seems to be a native English speaker, so that makes it easier when he's explaining things. Other than that, it's your typical language class.
Tuesday is my 11 ½ hour day in the studio. Sustainable Architecture occupies the first half of the day. Our first project is to design a tiny house for one or two people. Then the final project will be to incorporate these houses into a community housing development that will be located along a piazza on the outskirts of the city. Digital photography fills the second half of the day. The class will be enjoyable, since I've been messing around with photography for a few years and have plenty of Photoshop experience. I see the class projects as a way to further build my photography skills.
Besides for another Italian class on Wednesday, a contemporary architecture history class occupies my Thursday morning. I'm really excited about this class because present-day architecture is what I'm most interested in. There will be plenty of field trips across all my class, which is something different than classes back at UMass.
Piazzale Michelangelo
On Thursday evening, we hiked up to Piazzale Michelengelo, which is a scenic outlook overlooking the city from the other side of the river. The partly cloudy weather combined with the setting sun produced some breathtaking views of Florence. There was also a street artist that made giant bubbles using string attached to poles, which captured everyone's attention for quite a while.
At the Piazzale Michelangelo – Photo by Phil Chang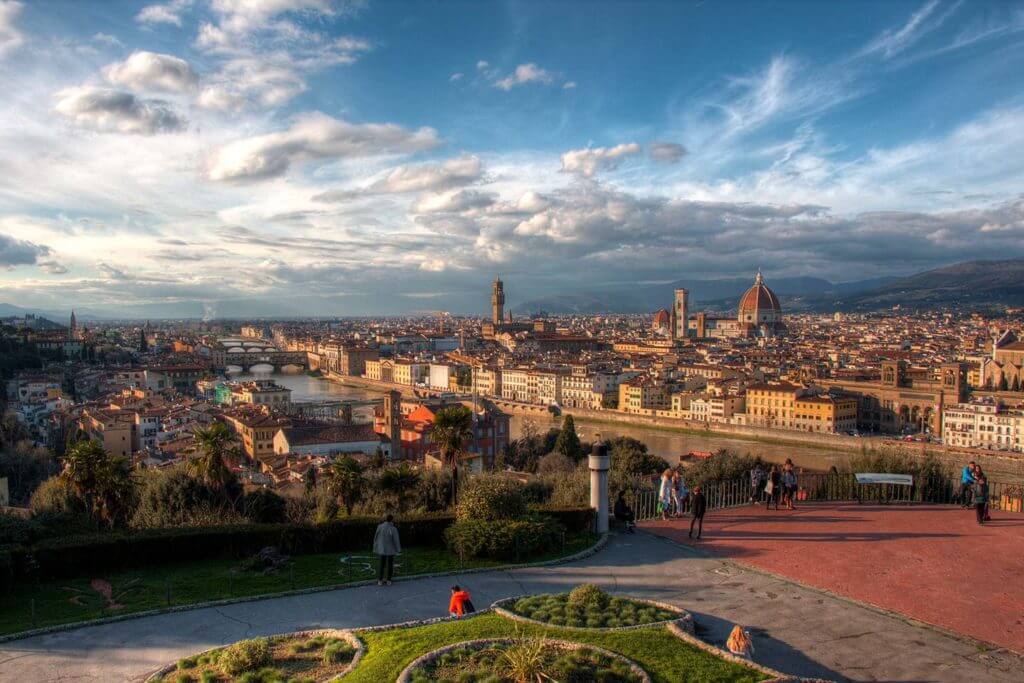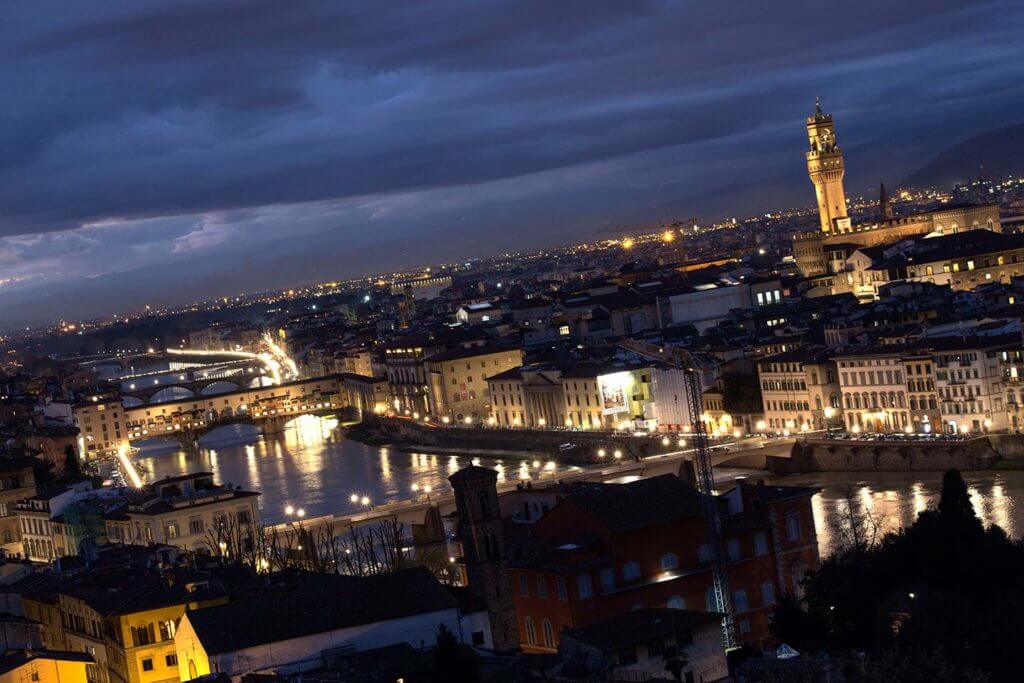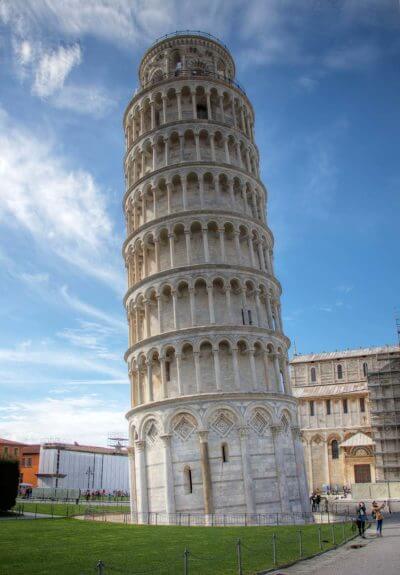 Pisa Day Trip
On Saturday, a group of friends and I went on a day trip to Pisa, to see the leaning tower. Taking the train was quite an experience, since I was typing in my debit card pin for my credit card when I was buying a ticket, so it kept getting denied. Once we finally got on the train with less than five minutes to spare, we hoped it was the right one, but had no idea how long the ride would be. After arriving at the Pisa Station, is was a pretty straightforward route to the Cathedral and tower through the center of the town.
It really does lean as much as it looks in the pictures. I would have gone to the top except it costs 18 Euros. Perhaps another time. There was also a Cathedral in the square, which was free to go inside, and a giant baptistery alongside that. All in all, it was a day filled with a lot of walking, but well worth the iconic landmarks.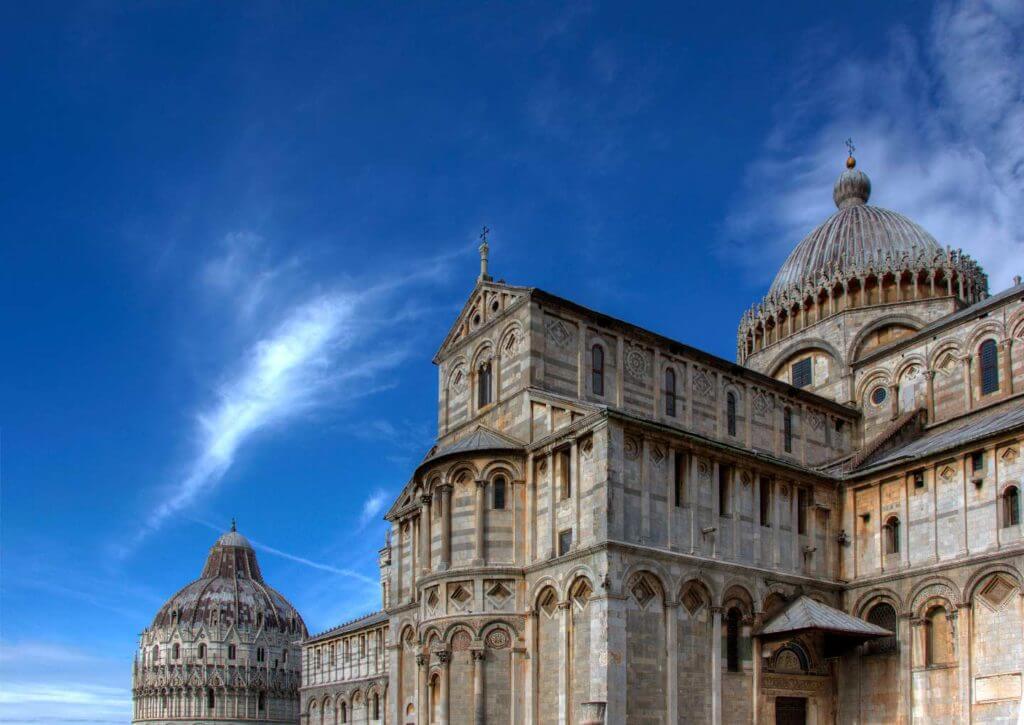 Pisa Cathedral – Exterior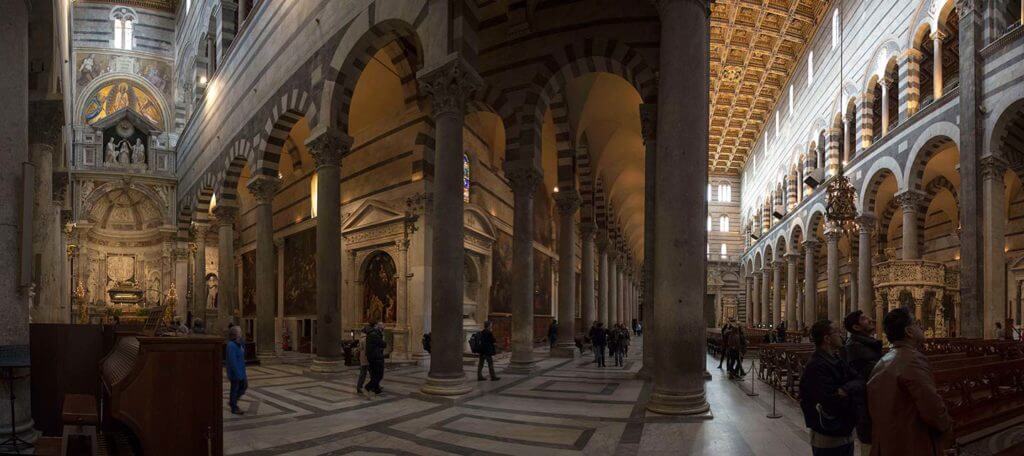 Pisa Cathedral – Interior
Some random thoughts to sum up this week:
Things I like so far:
-Supermarket is only a few blocks away
-Architecture studio and digital photography are going to be a lot of fun
-Our apartment building has an elevator
-The walk to class is scenic
Things I don't like:
-Going to the grocery store almost every day.
-Every weekend night, hundreds of people gather outside our building in the piazza to socialize, making lots of noise late into the night, and smashing bottles on the steps of the Basilica.
-The following morning cleanup of those bottles at 7am, which produces more sounds of glass smashing that we wake up to.
-The walk to class is longer than I'm used to back at Umass
---
---