Week 16 in Italy: Last Days in Florence & Returning Home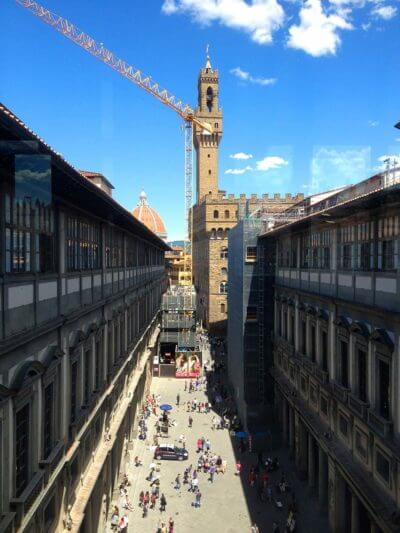 This week in Italy: I spend my last 2 days after finals by visiting the Uffizi Gallery, Basilica Santa Croce, and Boboli Gardens before getting up really early for my return flight to Boston.
Uffizi Gallery
After my last final on Thursday, my roommate and I went to visit the Uffizi Gallery, one of the main museums in Florence, and one of the most famous art museums in Europe. The museum occupies several floors in a u-shaped floor plan, created a large outdoor courtyard.I had only ever walked under the museum at street level, so seeing this area from a new perspective was really interesting. As for the art, well not as much. If it's not architecture or industrial related in some way, it's hard to keep my attention. I can at least say now that I've been here.
Basilica Santa Croce
Since I live in Piazza Santa Croce, it figures I would wait till the last day I was here to visit the basilica that I see out my window every day. Inside, there are many graves right below the nave floor, with a sculptural relief of the person on the surface of the floor. Michelangelo and Galileo are even buried here.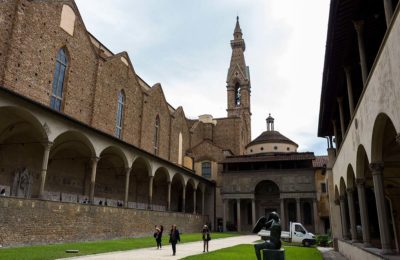 Boboli Gardens
The Boboli Gardens is a public park on the other side of the river that contains many sculptures and water features. It had opened a few weeks ago, but I just hadn't gotten up here. It was nice to get a break from the commotion of the city and get out to see some greenery.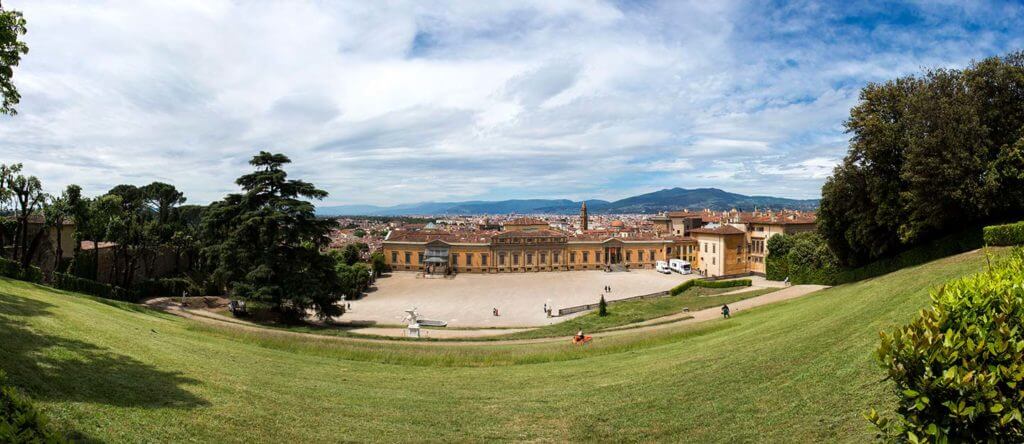 Walking around here reminded me of the Crane Estate back in Ipswich, since the architectural styles are very similar, and they both have a network of paths running through gardens around the main building.
Returning Home
Coming back home was quite an experience. I had come back to the apartment around 2 am the night before and had spent until around 2:45 getting the rest of my stuff packed up. I woke up at 3:45 am to get ready for the taxi ride at 4:30 – the flight was at 6:30 in the morning. When my roommate and I got to the airport, it seemed like every college student from the semester was at the airport, and the staff couldn't keep up. Checking in our bags was so disorganized, so we ended boarding our plane 10 minutes after we were supposed to leave. Once we were in the air, things settle down on our way to Amsterdam. To pass our six hour layover there, me and three other friends on the same flight to Boston played card games at a Starbucks for most of the time. The next and final flight was about 8 hours, and I was able to watch three movies before landing. The first glimpse of home came when I saw Cranes beach off in the distance – I'd be there in a week to take pictures for my brother's prom.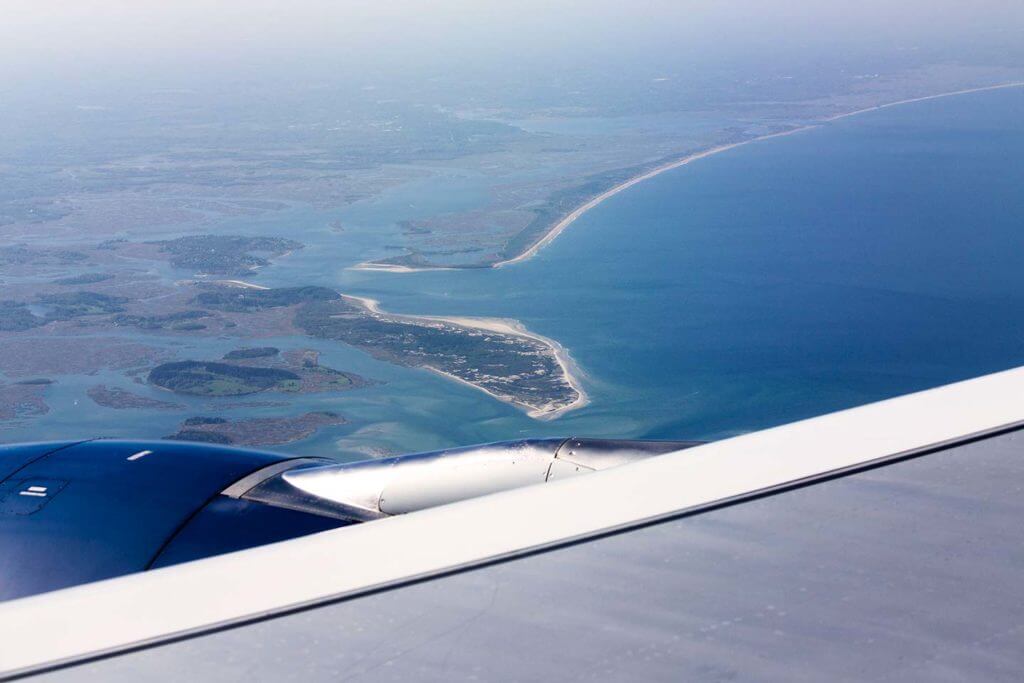 It was a smooth ride up until I was waiting at the baggage carousel, and only one of my bags showed up. At the lost luggage desk, I was told my other bag was accidentally sent to Rome. It tells you just how disorganized the Florence airport is. Luckily I got it back in a few days. Thinking during the drive home, it felt good to be back in the United States, where all the signs were in English and I would be able to find anything I wanted in the supermarket. I was hoping for friend clams and clam chowder for my first meal back home, but had to settle for takeout Chinese instead. The seafood will come next week.Thinking back on this whole experience, it was the trip of a lifetime, and I can't think of anytime soon when I'll be able to travel to so many places, and experience the different cultures in each place. If my friends hadn't convinced me to come to Florence with them, I never would have done it on my own. I will miss the places I've been, the walkability of Florence, the different foods, and most importantly, the friends that I met over there. But it feels good to be back home. Home is where my family, friends, UMass, skiing, and boating is.I still have to put together a final video that covers my whole study abroad experience, beginning to end, but that will take awhile.See all of my photos here: 
http://www.flickr.com/photos/ddbrown/sets/72157640640691544/
.
---
---