Week 15 in Italy: 2 Weeks Left & Finals
There's two weeks until I head back home, and the pressure from final projects and studying is on. Back at UMass, finals are normally spread-out through a week and a half, but here I have five finals in four days. I'm just going to talk about the finals in this posts and save the rest of the exiting things from next week for the final post.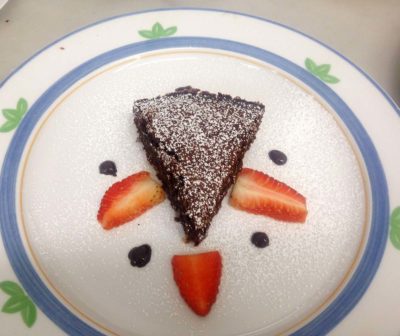 In my Food of Italy class, we had to form into groups and cook a final dish to be presented to a few judges for them to try. I partnered with the one guy in the class and picked chocolate cake to make, called Torta Caprese. It's an almond cake with powdered sugar on top.
During the first half hour of class, my partner was nowhere to be seen, so I was a bit worried about whether I'd be doing this solo or not. We were the last group to go, since we were serving desert. We decorated the plate with powdered sugar, cut of strawberries, and some dots of melted chocolate that came out more like blobs. The judges liked our cake, and so did I.
Sustainable architecture was the next final of the week. For midterms, we had designed micro homes that as sustainable as possible while still being comfortable to live in. For the final, we had to take our houses and design communal housing village for a client of our choice. I choose art and architecture students as my client, and designed a co-housing village for them. There are two renders below which show of the concept of the village. There's way more to this project, but that's for another post.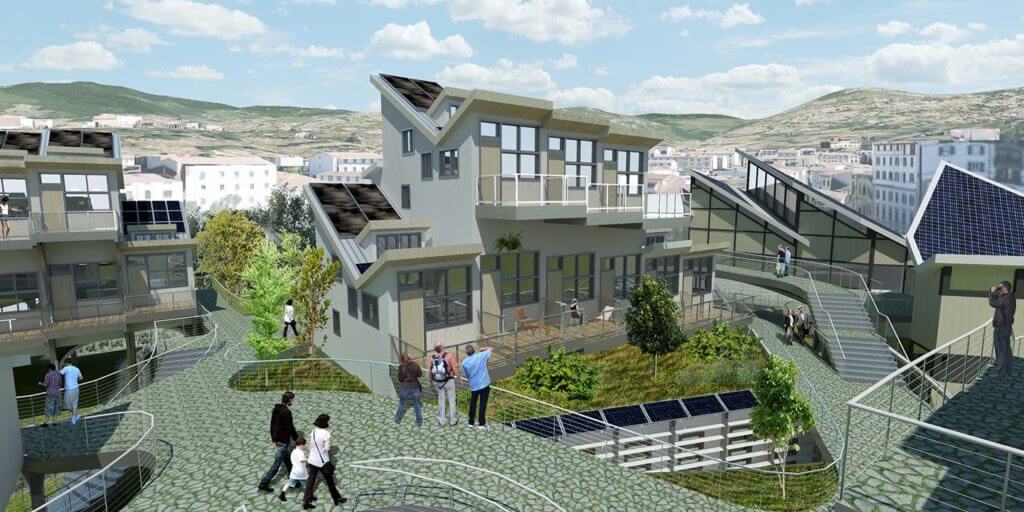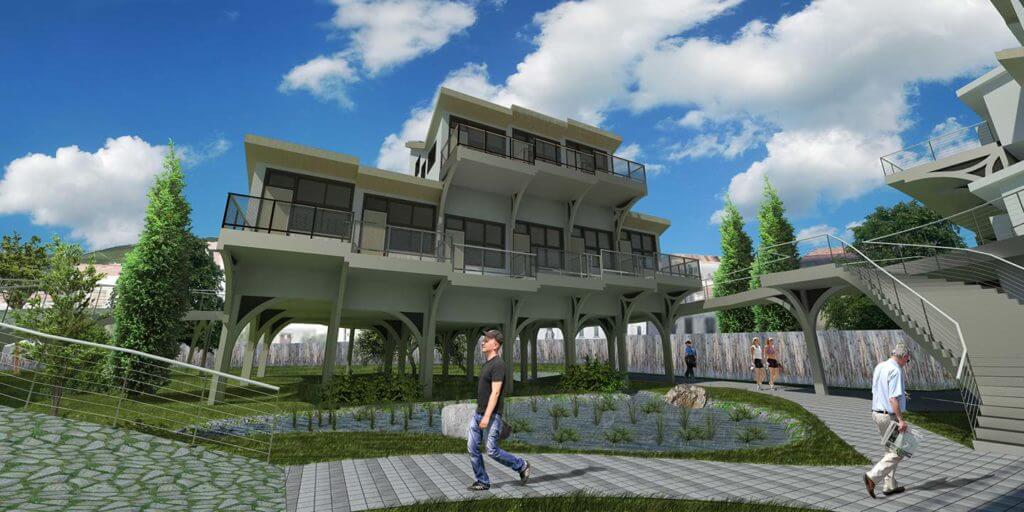 Intro to digital photography came right after architecture studio. We took a super easy test about using a digital camera and then had to edit some photos in Photoshop. During the second half of class, we all presented our final photo series. Mine is about transportation, and how they are connected together. The photo series is shown in the slideshow below.
The my two other classes of the week were Italian and contemporary architecture. Both of these class included a lot of flashcard and note studying beforehand, and I was so happy once they were over with. When I walked out of architecture history on Thursday, I had a day and half to soak in the rest of Florence before my flight Saturday morning.
See all of my photos here: http://www.flickr.com/photos/ddbrown/sets/72157640640691544/.
---
---