Week 14 in Italy: My Birthday & Notte Bianca
This week in Italy: I celebrate my birthday by sitting in a computer lab for 11 hours, but then I go out the next night for Notte Bianca.
Long Day in Studio
The day of my birthday was the same day I have architecture studio in the morning, and digital photography in the afternoon, all in the same room. I couldn't skip these classes either since finials were coming up in two weeks, and I needed to get work done.
Notte Bianca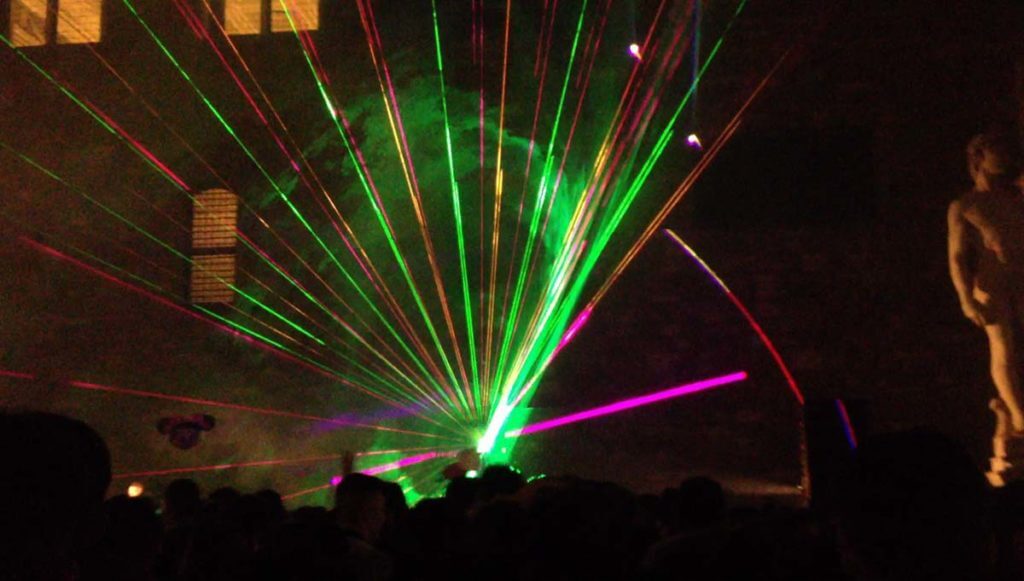 The evening of the next day was Notte Bianca – an all-night art festival where performances and exhibitions take place in the streets, and many of the museums are free for the night. Right outside our apartment was a straw maze in the piazza, which we could see being constructed throughout the previous day. My roommate and I headed out around 10 with some people next door to see what kinds of things were going on around the city. There were a few bands scattered around the streets playing for gathered crowds, but the highlight of the night was the laser show in Piazza della Signoria. Lasers were projected onto three different buildings, creating patterns and text on the surface. We stayed there for a while, just staring at the flashing lights, and then kept exploring. Besides stopping for some sandwiches, most of the events were coming to a close, so we headed back to the laser show. By this time, the ground was covered in broken glass bottles, since Italy doesn't have any open container laws, and most people were drinking tonight. After watching the lasers for a bit longer, we headed back to our apartment and tried to sleep, while every teenager in the neighborhood was hanging out below our window on the steps of the Santa Croce Basilica.
A short clip of the laser show.
See all of my photos here: http://www.flickr.com/photos/ddbrown/sets/72157640640691544/.
---
---