Week 13 in Italy: Hiking the Florence Duomo & Bell Tower
This week in Italy: I hike up to the dome of the Duomo (Florence Cathedral) and the bell tower.
The Duomo
It was Thursday at noon, and I had just gotten out of class a little while ago. My friends and I had decided to hike up to the dome today, since we would only be in Florence for another three weeks. The line to get in was over two hours, but it's something you just have to do.
You enter the cathedral on one side, walking up a circular stair for 200 or so feet before you can look down into the cathedral from inside the dome. The interior here is not decorated as many other cathedrals I've been in, as you can see below.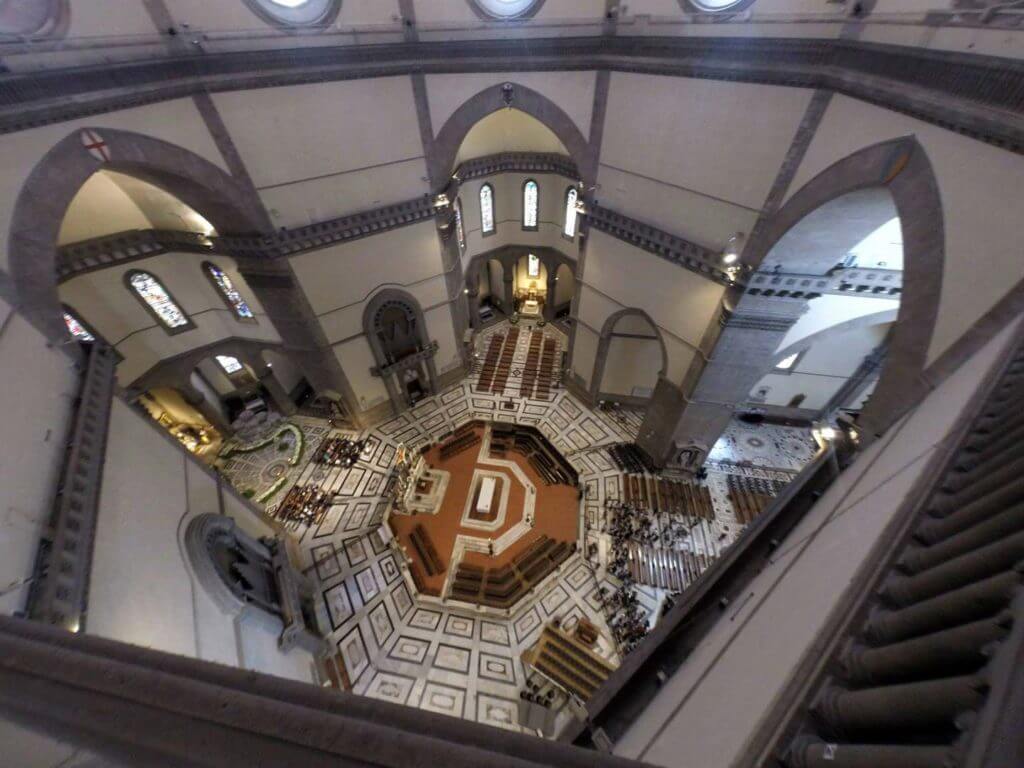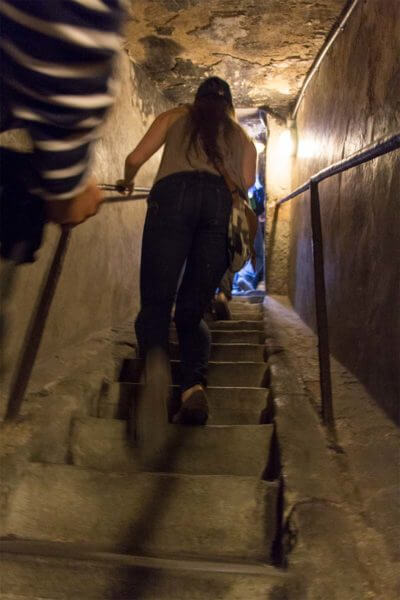 After exiting the balcony, an initially steep staircase levels off as you approach the top of the dome. If anyone was ever in here during an earthquake, they'd be screwed.  Signs along the staircases say no graffiti, but that hasn't stopped people.
At the top, a trap-door style exit brings you outside, with a barrier free view of the entire city. The top of the dome is covered in lightning rods, small metal spikes attached to metal cables that run through the building to the ground. We picked one of the best days to come up here, because the weather was great, and it wasn't too crowded up on the dome.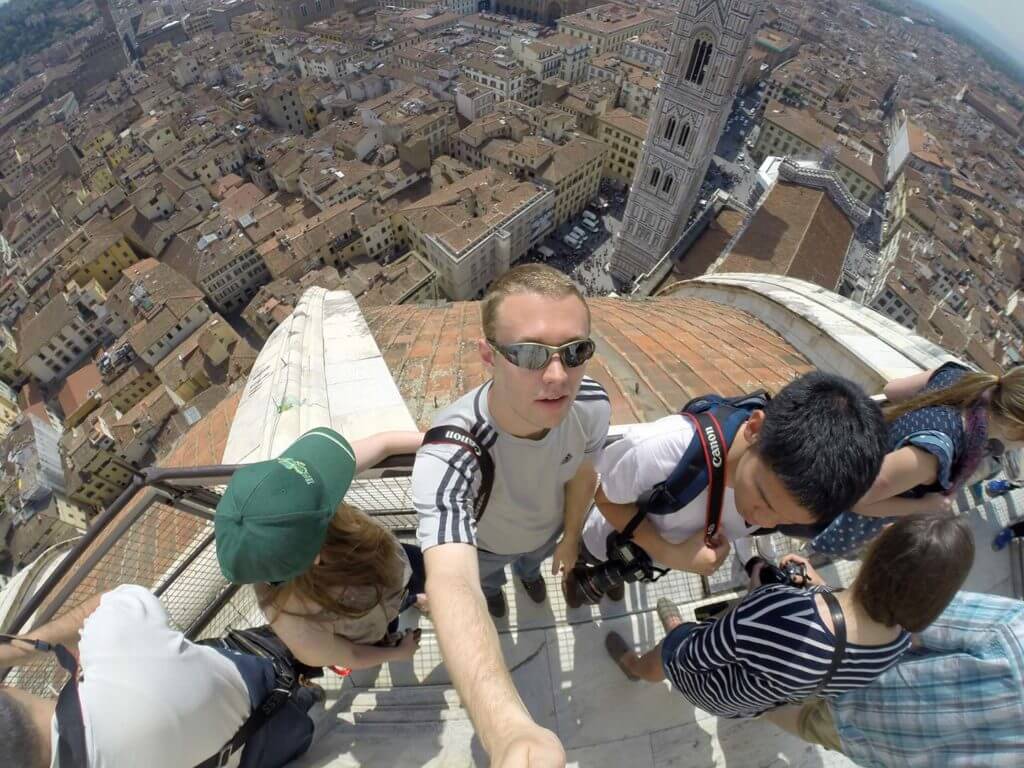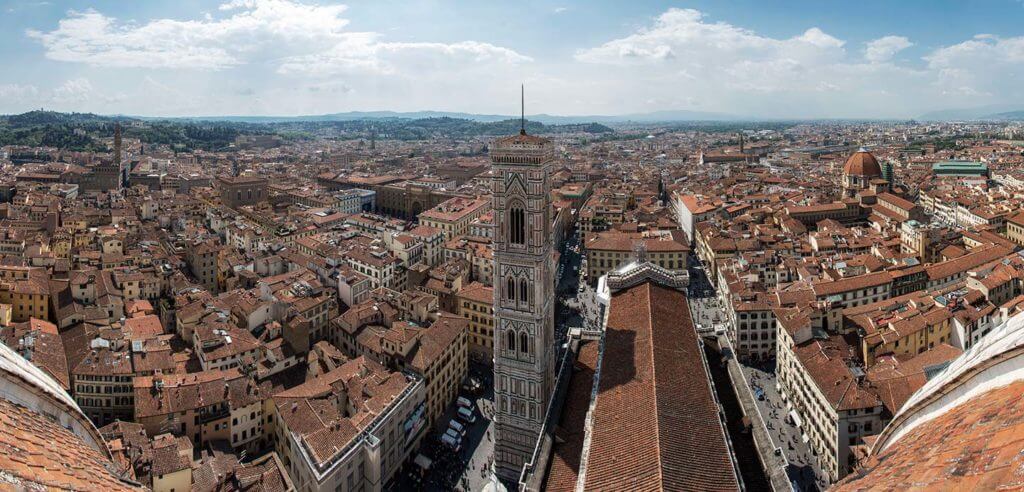 We were planning on going up the bell tower the same day, but it was late afternoon by the time we got down from the dome, and the line to go up the tower was too long.
Bell Tower
My roommate and I got up early the next morning to hike up the bell tower before any sort of line formed at the bottom. It was 10 am, and foggy-could have been better. At least we made it up here at all. Instead of circular stairs, they were narrower and rectilinear here. There was only one way up and down, so I constantly had to press up against the wall to let people pass by me. Different levels in the tower opened to the air on all sides, and offered a place to sit and take a break. One of the upper levels had a metal grate that you could walk over and look down to the floors below.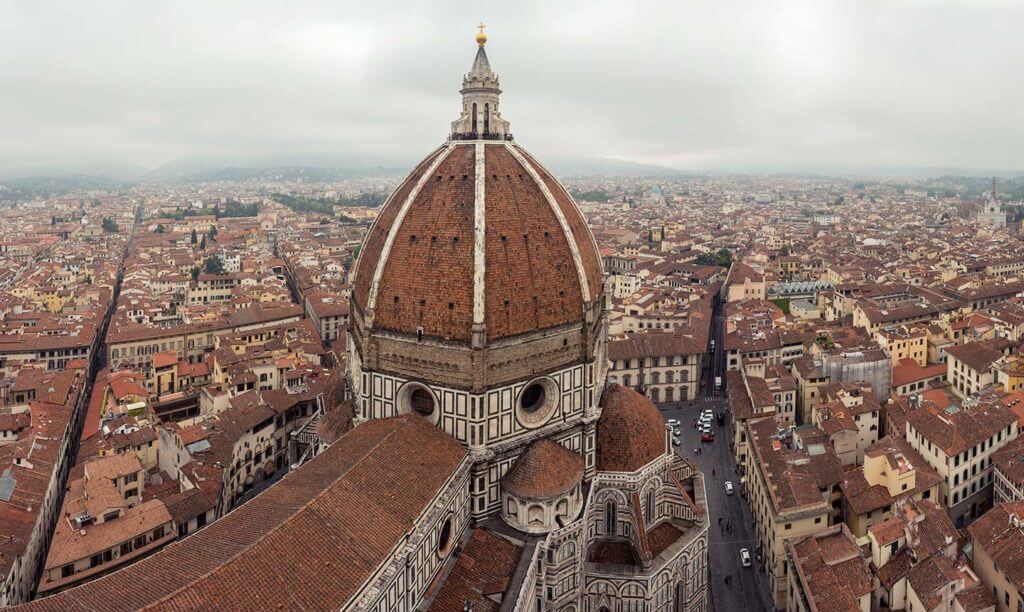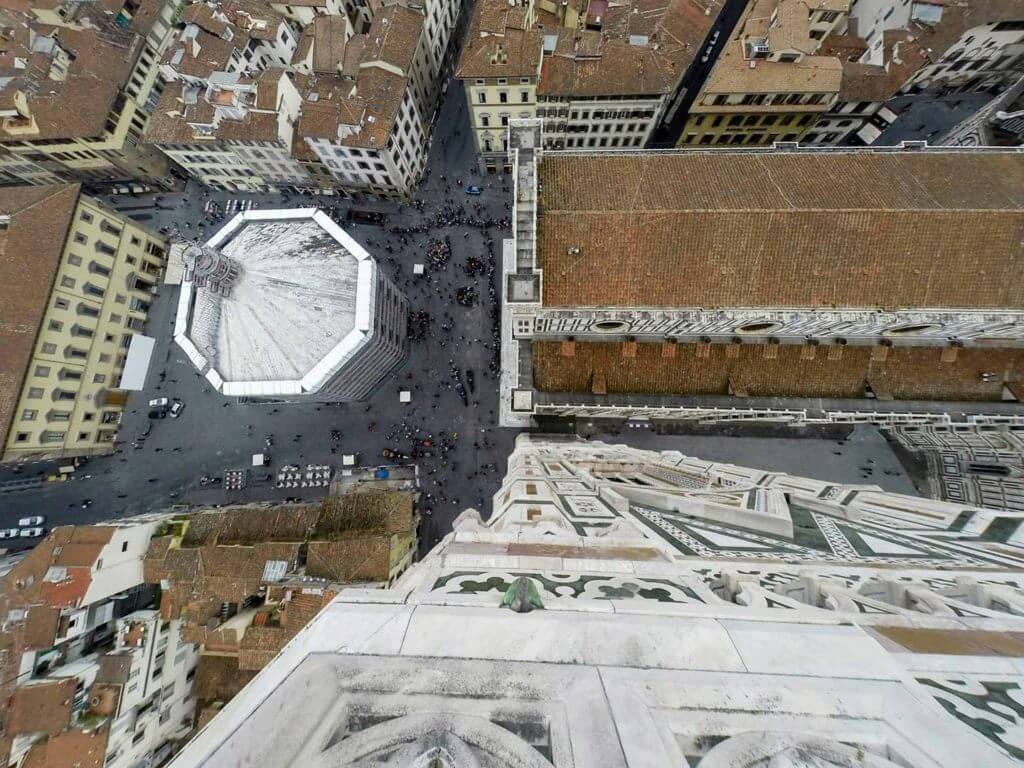 See all of my photos here: http://www.flickr.com/photos/ddbrown/sets/72157640640691544/.
---
---