The Timber Terrace: Timber in the City
The Timber Terrace utilizes the benefits of mass timber construction in a mixed-use building located in the lower east side of Manhattan.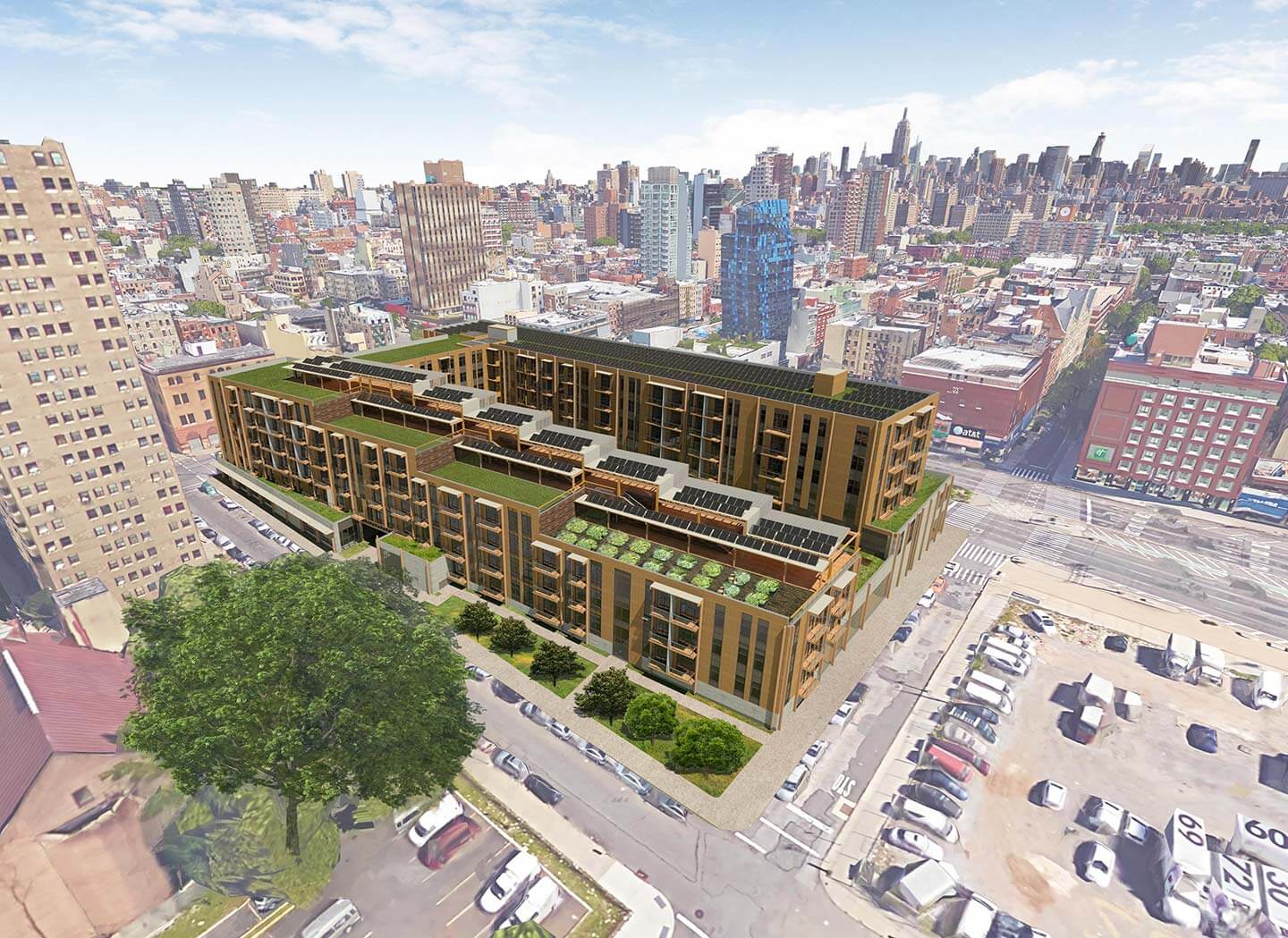 Program
The program is divided into three parts: market, museum and residential. The existing Essex Market across the street will see a new and larger space on the corner of Essex and Delancey, and a new NYC outpost for the Andy Warhol Museum sits along Delancey and Suffolk Street. Apartments occupy the upper floors, ranging from a small micro unit to a larger 3 bedroom apartment. Each apartment has their own balcony, and terraces on the roof provide spaces for residences to hangout, play, or grow food in the gardens.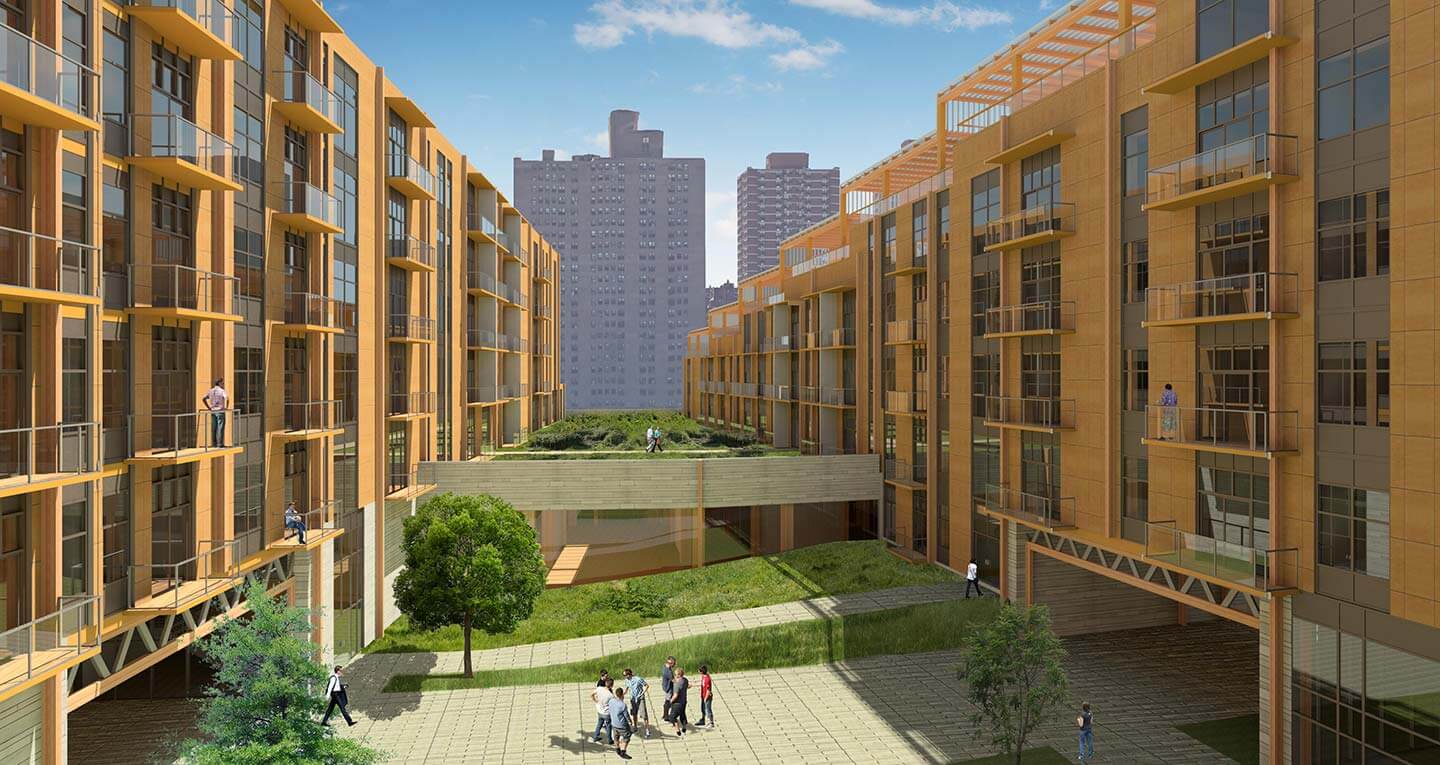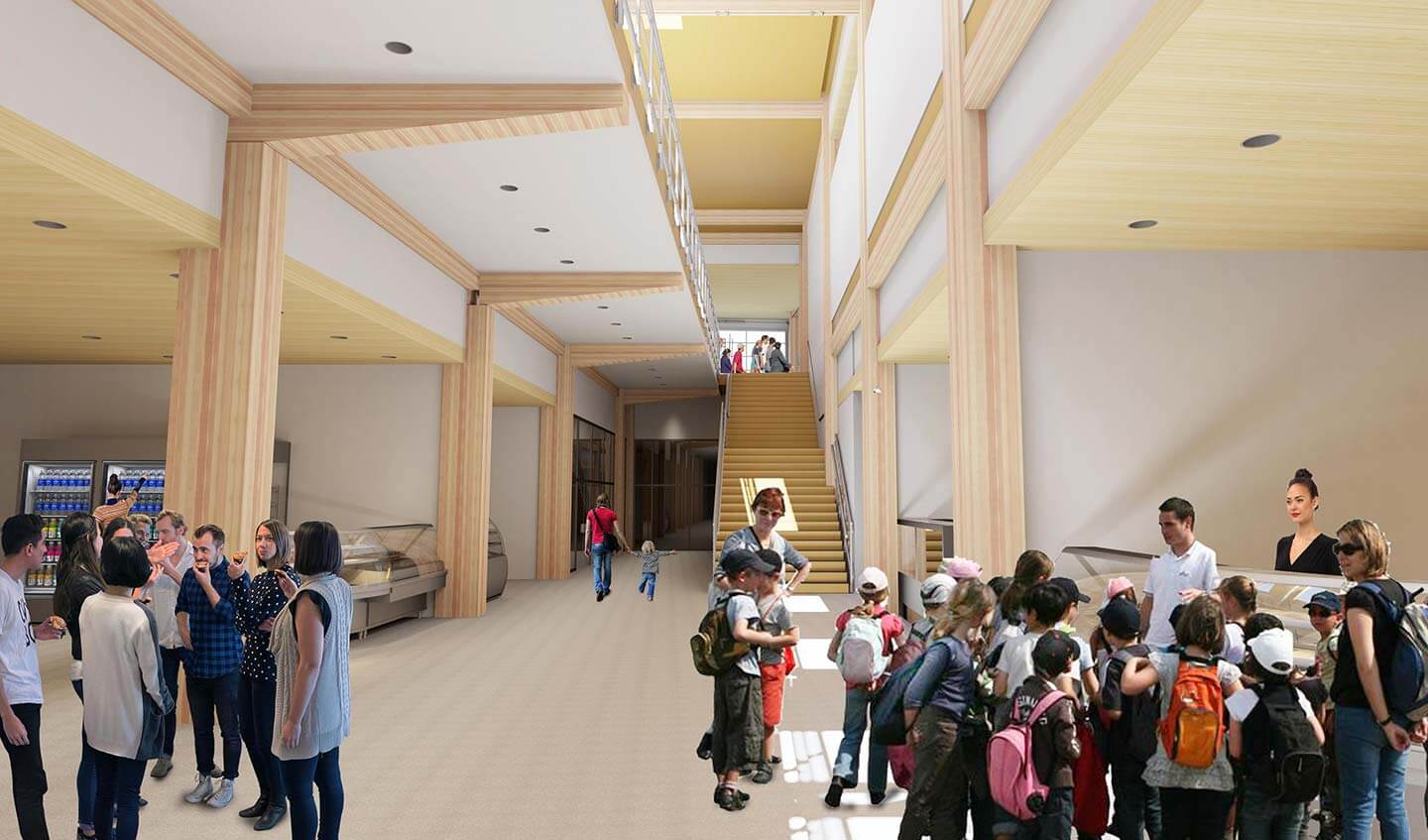 Building Form & Design
The massing for the building was influenced by the solar conditions on site, and the need for every apartment to have adequate views, light, and ventilation. The museum and market occupy the ground floor, and are oriented to the street to maximize the commercial presence and pedestrian-oriented Delancey Street to the north. More of the apartments on the ground floor and greenspace is oriented on the south, where quieter streets lend themselves to a more secluded feel.
Use of Wood
The building utilizes glulam beams and columns as the main supporting structure, replacing steel and concrete. Where glulam beams couldn't span the distance, glulam and glulam/steel hybrid trusses were used to achieve the required structural requirements while showcasing the strength and beauty of wood. The traditional metal deck or concrete slab floors are replaced by a wood-concrete composite system made up of a 7-ply CLT panel, one inch of rigid foam, and two inches of concrete. This combination results in a lightweight but strong composite that limits acoustic transmission well. CMU or concrete shaft walls are substituted by CLT shaft walls, which are well suited for buildings of this size, and meet a two hour fire rating with a dual layer of gypsum board applied around them. The primary facade material is phenolic wood, which is more durable and has a longer lifespan compared to a traditional wood boards or panels, is available in a variety of shapes and colors, and absorbs more sound than concrete or metal facade systems.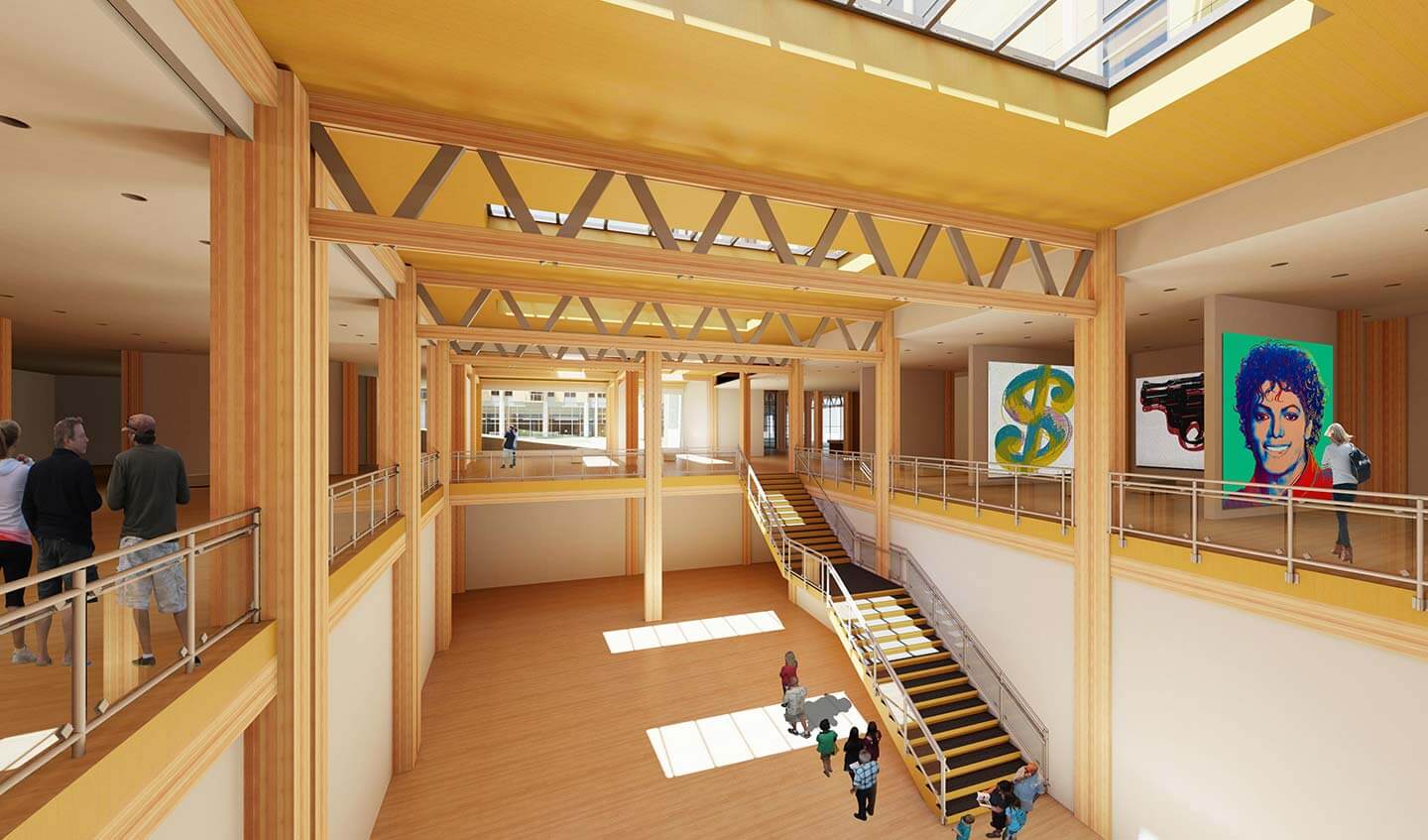 Building Performance
From early in the process, building massing was designed to maximize heat gain in the winter with a large southern exposure. Energy modeling in eQuest was performed during design development to test variations of envelope and system designs to maximize the efficiency of the building. With systems and envelope systems designed to-code, the resulting EUI was around 70 KBtu / ft2. After extensive changes to the envelope, schedule, and mechanical systems, the EUI was lowered to 46 KBtu / ft2.